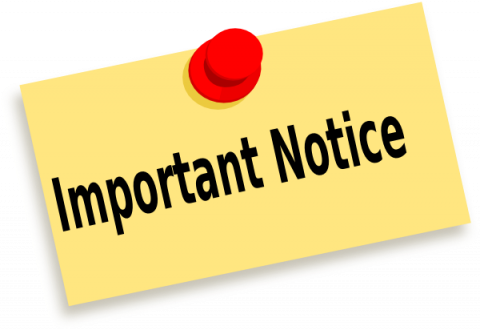 Due to the coronavirus, the following adjustments have been made to church gatherings:
In-person worship services are on hold until further notice.  Worship, however, has not ceased.  We are privileged to make our homes centers of praise and prayer, and to gather at a distance through technology.
Online Sabbath School and worship are continuing at 9:30 and 11am on Saturday mornings.  If you are online reading this, but did not receive an email or text message with information on how to join the online worship gathering, it is possible that your contact information is out of date, that the email went to your junk folder, or that you just haven't checked your email.  Please contact Pastor Bruce to make sure you are included in future email/text communication for the church, the church phone is unlikely to be answered personally, but voicemails are being checked regularly.     
Prayer Meeting continues via conference on Wednesday night at 6:45, and the Sunday evening prayer call also at 6:45pm. 
It is our privilege as God blesses us to continue bringing our tithes and offerings as an act of worship to the One who is still the source of every good thing we have.  Please mail your tithes and offerings to the Manteca SDA Church, P.O. Box 1330, Manteca, CA 95336, or use the online giving link above.
Click here to visit to our CORONAVIRUS RESOURCES/LINKS page. 
---
Welcome to the Manteca SDA Church in Manteca, CA. We are a Christian community and would love to have you join our family. To learn more about what we believe you can visit our About Us page.  Please join us for Bible study, worship, and prayer.
Pastor Bruce Blum
Manteca SDA Church
Join Us This Saturday  (contact us for info on how to join our online worship)
Service times:
Sabbath School: 9:30 a.m.
Worship Service: 10:50 a.m.